KiRu Kala Upakaram
KiRu Kala Upakaram is our ode to the artisanal clusters of India.
Under KKU we hope to build a community of craft
appreciating youth in our country. We aspire to collaborate with a diverse set
of traditional Indian craft clusters to help them grow their crafts for contemporary expectations.
Through a college project along with our friends, we discovered some beautiful crafts and the problems some of the artisans have been facing in the recent years. Keeping this thought in mind as we sat down to create a brand, we came up with KKU as our core value.
Our goal: Create a connection for artisans from all over India with customers from across India and the globe.
Starting in the lockdown
The Lambani tribe otherwise known as the 'Banjaras' are a semi-nomadic people who prominently live in the southern and middle parts of India. Sandur Kushala Kala Kendara is an organization empowering women artisans in the Belari distric of Karnataka. We had the plessure to work with this prestigious group of people for our very first collection under KKU. Since then we've continued to work with them on multiple projects and hope to meet them in person soon!
Shop the collection
Visiting our artisans
Our second full collection ROZMARRA is inspired by daily life and is specially hand-block printed in the heart of Sanganer, Jaipur. The sultry sun and quiet lanes of blocl printers are a beautiful combination to witness. We got to visit our block printer Tarachand ji and his small team for two weeks to sample and learn about their art along with them. With the traditional techniques of Sanganer, we combined our designs and gave light to a new look.
Shop ROZMARRA here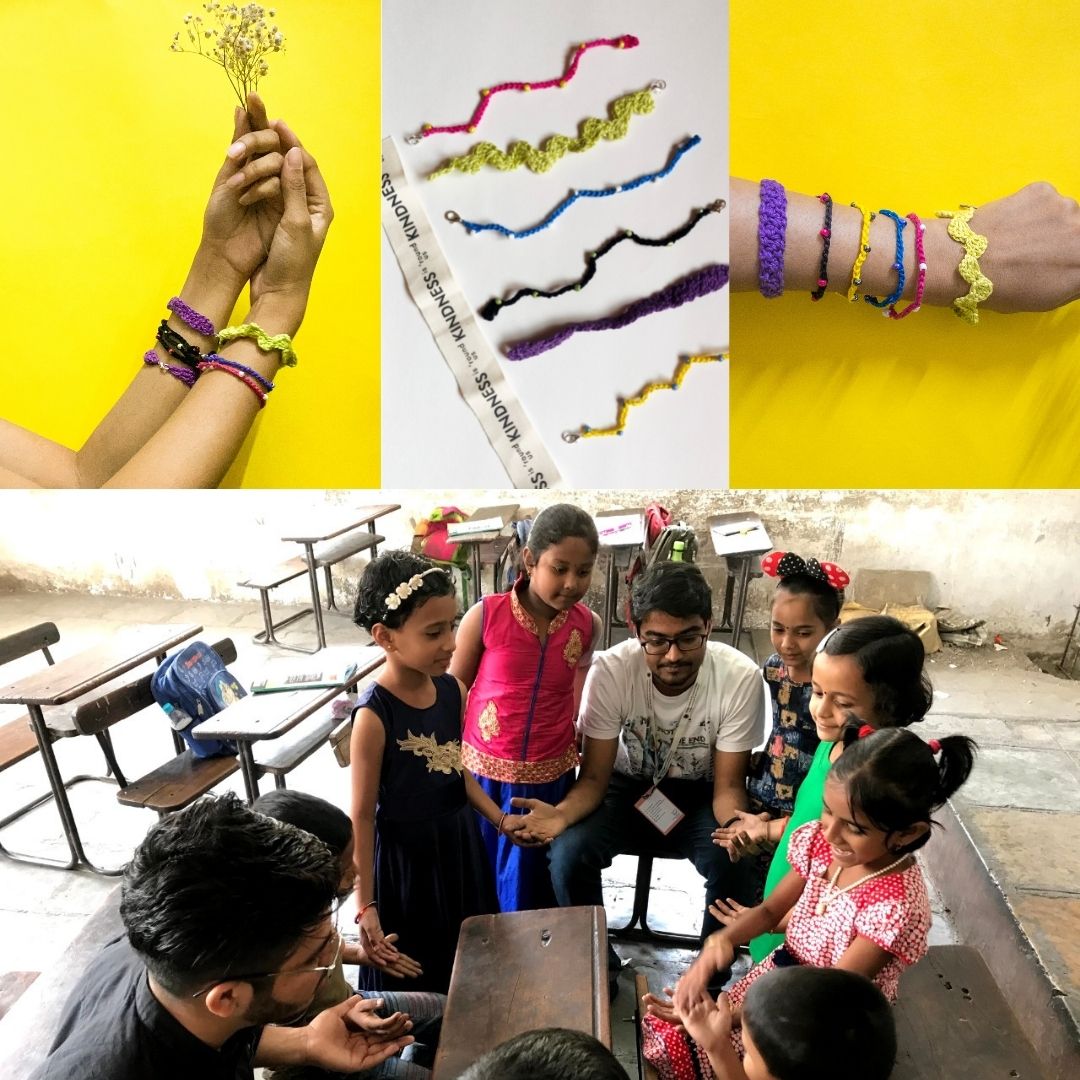 Kindness bracelet
If you'd like to add one of these beautiful crochet bracelets to your purchase, we will donate 45% of our profits from the bracelets to a charitable cause.
This initiative is in collaboration with Prangan foundation and Thread_magicbyc on instagram.
Add a bracelet to your purchase